Mid Atlantic Manual Therapy Consultants (MAMTC) has designed its courses to be appropriate for all levels of experience and skill sets. Veteran therapists who possess experience in manual therapy are challenged through exposure to specific evaluation tools, potentially new HVLA mobilization techniques, and application to specific patient scenarios during the course. Novice therapists will quickly gain confidence through our extensive hands-on practice and low instructor to student ratios, enabling greater knowledge transfer and proficiency with techniques learned. We even welcome Physical Therapy students to our courses, so that they can gain further exposure to manual therapy and get a "head start" prior to entering the work force.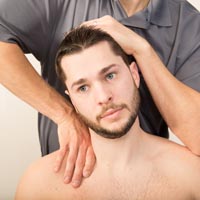 Along with teaching HVLA techniques, we also recognize that complementary exercise is a must in order to render more effective treatment. So, the Lumbo-Pelvic Stabilization course was developed, which utilizes a very specific, impairment-based approach strongly backed with current research evidence. In addition, we also now offer evidence-based examination and treatment approaches for the peripheral nervous system, ribcage and TOS. 
The goal of MAMTC is that all course participants will be able to apply the techniques learned on their first day back to the clinic. This is accomplished through a few unique characteristics: maintaining a 10:1 (or lower) student:teacher ratio, having only FAAOMPT's as instructors, and dedicating over 2/3 of class time to hands-on lab practice.
Finally, there have been two consistent pieces of feedback from participants throughout all of the courses taught thus far: "This is the best course I have ever taken," and/or, "When are you coming back?" We are very confident that our courses will immediately and definitively impact your daily practice. See you soon!
Contact Information
Mid-Atlantic Manual Therapy Consultants
P.O. Box 372 Media, PA 19063
View our upcoming seminars: